This project, led by the University of Exeter in cooperation with the University of Leiden, has been generously funded by the Arcadia Fund.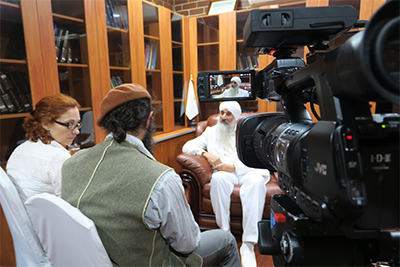 We aim to record on film all the regular Mandaean rituals which occur during the calendar year, and if possible, those which mark the human lifecycle (birth, marriage, death, etc). We also aim to interview as many priests as possible about their knowledge, training, community role and their views of the future.  Two fieldworkers have been doing this work, one a trained Mandaean priest himself, Yuhana Nashmi, and the other, Marta Marsano, a PhD student working on an ethnographic thesis connected with the Mandaeans.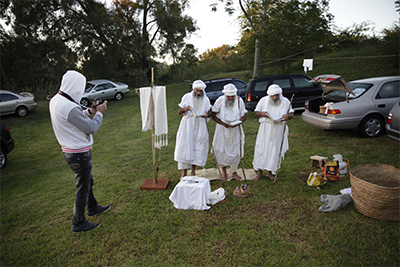 The data is collected and stored in an easy to use database which is open access, visible from anywhere on the internet.  This website is still under construction. We have interviews on this website with priests in Iran and Australia. and with other Mandaeans and experts. The searchable collections will grow as videos and photographs are added. You will be able to search for material, by collection (e.g. 'Mandaean priests,' 'rituals') or by tags using a tag cloud.  We aim to give a snapshot of this endangered community by featuring the public views of priests. We understand that the opinions featured here may not be shared by all Mandaeans. 
Aramaic words: In the videos on the 'rituals' pages of the website, we have used the conventions used by linguistics specialists, but the subtitles of the interviews reflect a more user-friendly convention, which we hope will be easier to read for non-specialist viewers.
English translations: Most of our interviews are in Arabic. Our priority is preservation of the Mandaean priests' words in their original form; we have used English translation and paraphrase where our resources have permitted. Where we have used simple paraphrase, we have indicated this in the intro to the clips.